Gentle on you. Gentle on the planet.
When we learned that many common household products had nasty ingredients in them and left piles of plastic waste, we knew we had to do better. Our collection of self care + home essentials make #doingbetter easy.
Free Tote with purchase
Get our bestselling bag free
Our XL Grocerer Tote is the perfect gift for you or a loved one. Get it free on all orders over $75.

Sustainable Stocking Stuffers
Made better.
Our products are meticulously designed to perform, smell + look amazing + use the most natural, sustainable ingredients and materials.
Learn More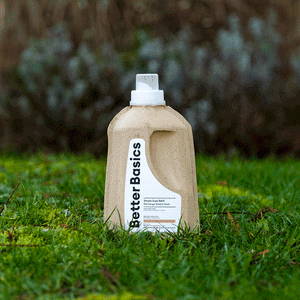 Refill + Reduce
Our compostable paper refill jug reduces plastic waste + refills your dispenser 4 times, saving endless plastic bottles.
Shop Subscriptions
Hi, we're Better Basics.
We were frustrated with the amount of plastic filling up our bins so we decided to do something about it. We are female-founded in Vancouver, Canada.
About Us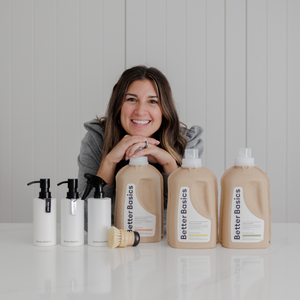 #doingbetter Blog
We believe in the power of giving back during the holidays. From Nov 18-28 we are planting a tree with every order.
Why do we care about protecting people + planet? It's a truly personal mission for us. Hear our Co-Founder Sam's personal story that lead her to Better basics.