Gentle on you. Gentle on the planet.
When we learned that many common household products had nasty ingredients in them and left piles of plastic waste, we knew we had to do better. Our collection of self care + home essentials make #doingbetter easy.
All-Natural Soap + Cleaning Refills
Made better.
Our products are meticulously designed to perform, smell + look amazing + use the most natural, sustainable ingredients and materials.
Learn More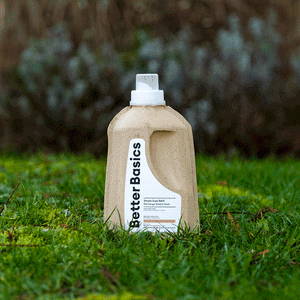 Refill + Reduce
Our compostable paper refill jug reduces plastic waste + refills your dispenser 4 times, saving endless plastic bottles.
Shop Subscriptions
Clean Routine Starter Kit
Getting back to school / back to your routine? Set up your morning with self care essentials that leave your skin (and the planet) thanking you.
Hi, we're Better Basics.
We were frustrated with the amount of plastic filling up our bins so we decided to do something about it. We are female-founded in Vancouver, Canada.
About Us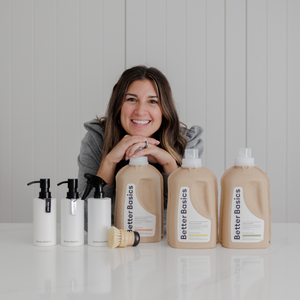 #doingbetter Blog
Did you know that something as simple as the products you use in your house can have an effect on your furry friend?  This guide shares practical methods, products and ingredients...
We put 168 chemicals on our bodies every day, and there are 88 common household chemicals that are known carcinogens or hormone disrupters. Let's dive into what to avoid and...